Sunday, 11 June 2017
Lions win first game of NZ tour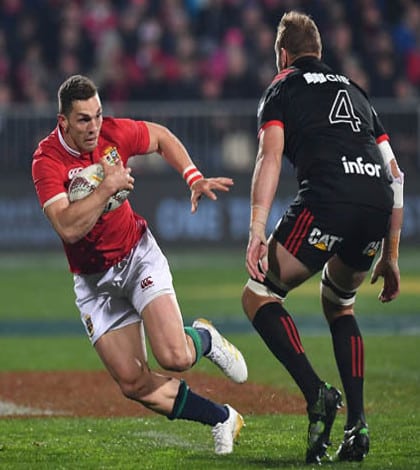 The British and Irish Lions have won their first game on this New Zealand tour with a 12-3 victory over the Crusaders.
The Lions enjoyed the majority of possession against an in-accurate Crusaders side, who had not lost a game so far this season in Super Rugby.
In the first 20 minutes alone the Crusaders copped five turnovers, five penalties and missed three line-out opportunities at AMI Stadium.
Despite the poor execution from the home side and around 65% of the ball, the Lions could only lead 9-3 at halftime.
The second half was more as the same as the Lions kicked a lot of ball and applied pressure on the Crusaders back three. Despite a dominant scrum the Crusaders were unable to apply an pressure back on the Lions and they ran out deserved winners.
The next game for the Lions is against the Highlanders in Dunedin
.
Friday, 2 June 2017
Riding any bicycle is a positive step toward a healthy lifestyle and personal enjoyment, but it's the tall bike that has the power to change the world. The tall bike remains on the fringes — only embraced by the daring, the creative and the foolish. Join the Zenga Bros for a six-episode series where we explore how to build, ride and coexist on a tall bike.
Episode 6 culminates the series by highlighting the truly revolutionary aspect of the tall bike – it isn't part of the economy. You can't buy a tall bike, so the tall bike's existence has to be about working with your hands, repurposing stuff and then taking it out on the streets and sharing it with people.
The tall bike encourages you to be a creator not a spectator, make the most of what you have, and express joy and love fearlessly. It can shift the rider's perspective so that they can approach even the most familiar places from an elevated state of awareness – but let's not get too serious, these are tall bikes.
Learn all about the Invention Of Richter Scale from Dr. Binocs himself